Location: Pulau Redang, Malaysia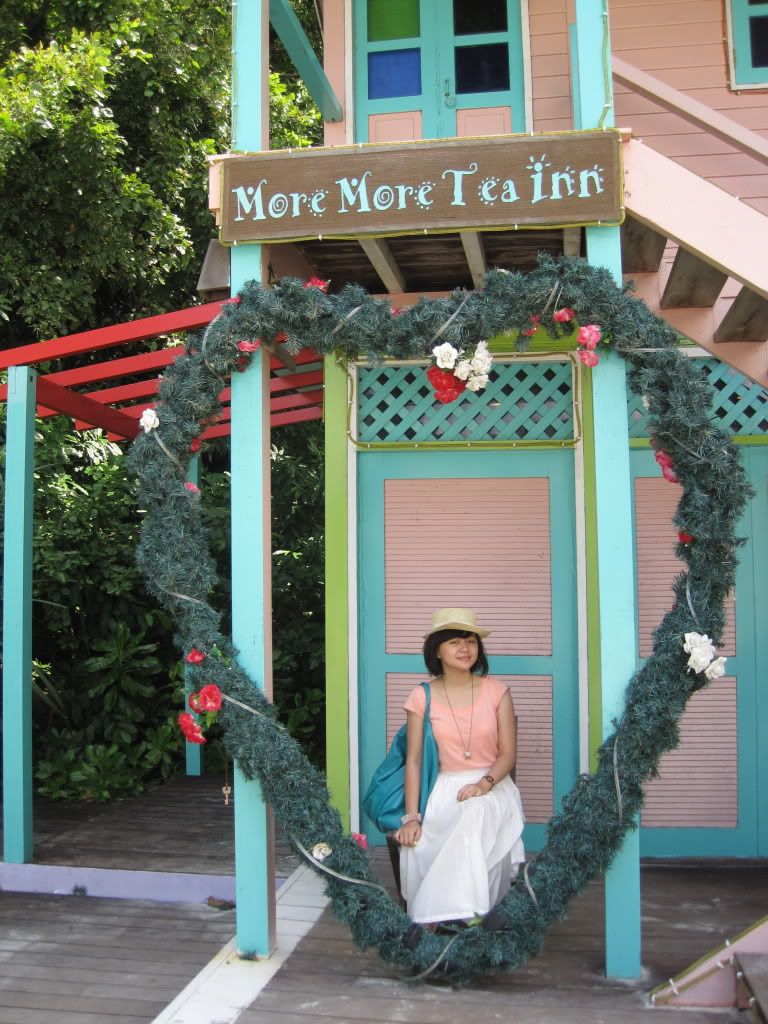 Welcome to More More Tea Inn! :)
This is neither the Inn i was staying nor others. This is a real Inn but not in real life.
Confuse??
Fine, let me tell you.
There is a romantic comedy drama tittled
Summer Holiday
in which
Richie Ren
&
Sammy Cheng
(both Hong Kong) played as the main actor.
The story is much more about
a Hong Kong career woman, Summer (Sammy Cheng), who's dumped by her boyfriend and fired from her job. With little left, she discovers that the Malaysian beach resort she co-owns with her cousin is desired by a developer for upwards of 4 million US dollars. She travels to Malaysia to sell, but discovers that the new co-owner is a beach bum named Mo Mo Cha (Richie Ren). Mor Mor Cha refuses to sell, so Summer decides to stay and persuade him into selling the beach.
Get what i mean? Redang is the beach they took place in and this More More Tea Inn is the resort, now it was a gift shop. IMO, this movie have a charming actors and wonderfull setting of place, but the storyline aint great. But still, you can find some entertainment from it.
Fyi, the second Summer Holiday is planned to be next year in premiering. Hope that it be greater.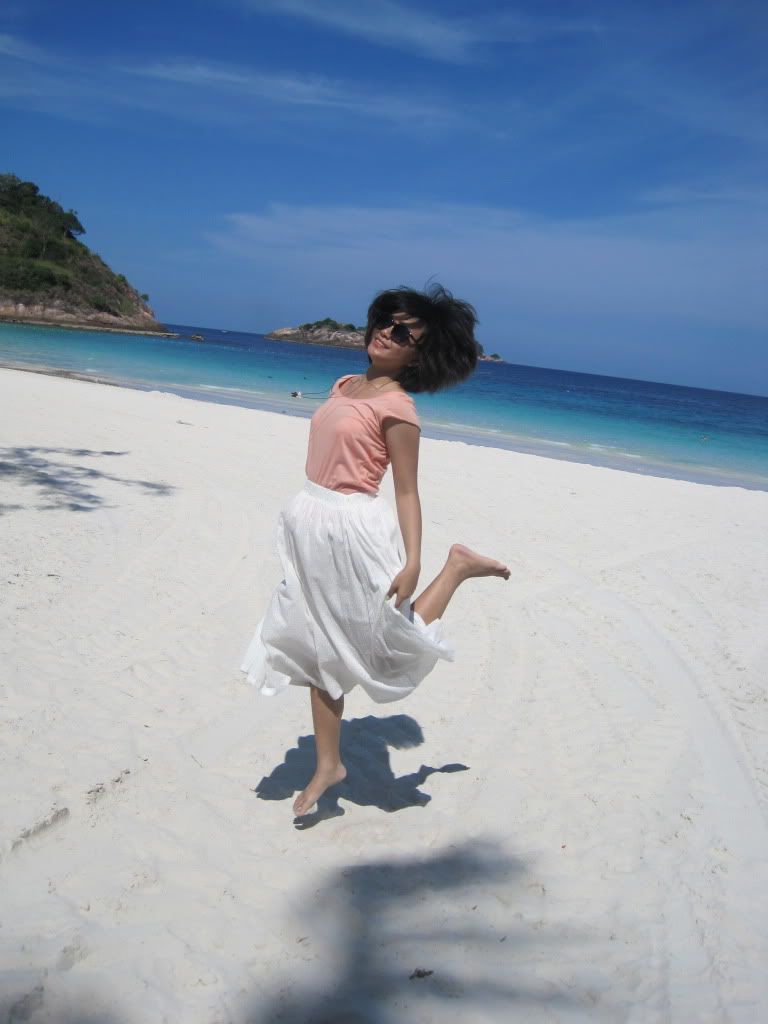 My hair is saying hi.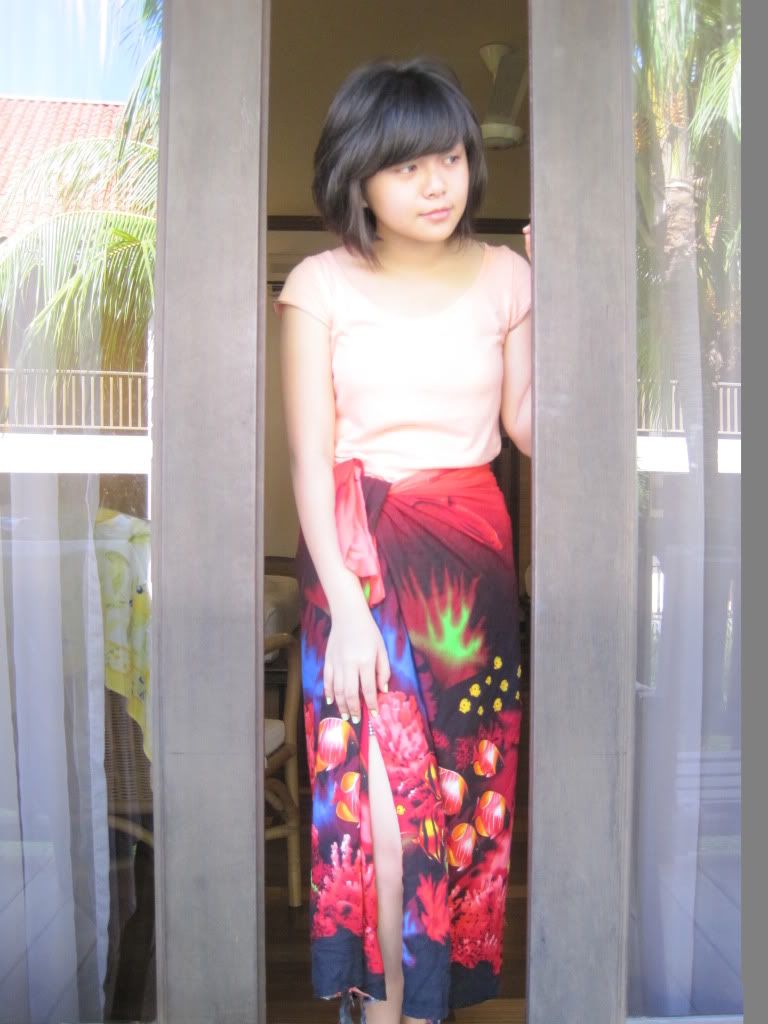 peeping at the squirrel.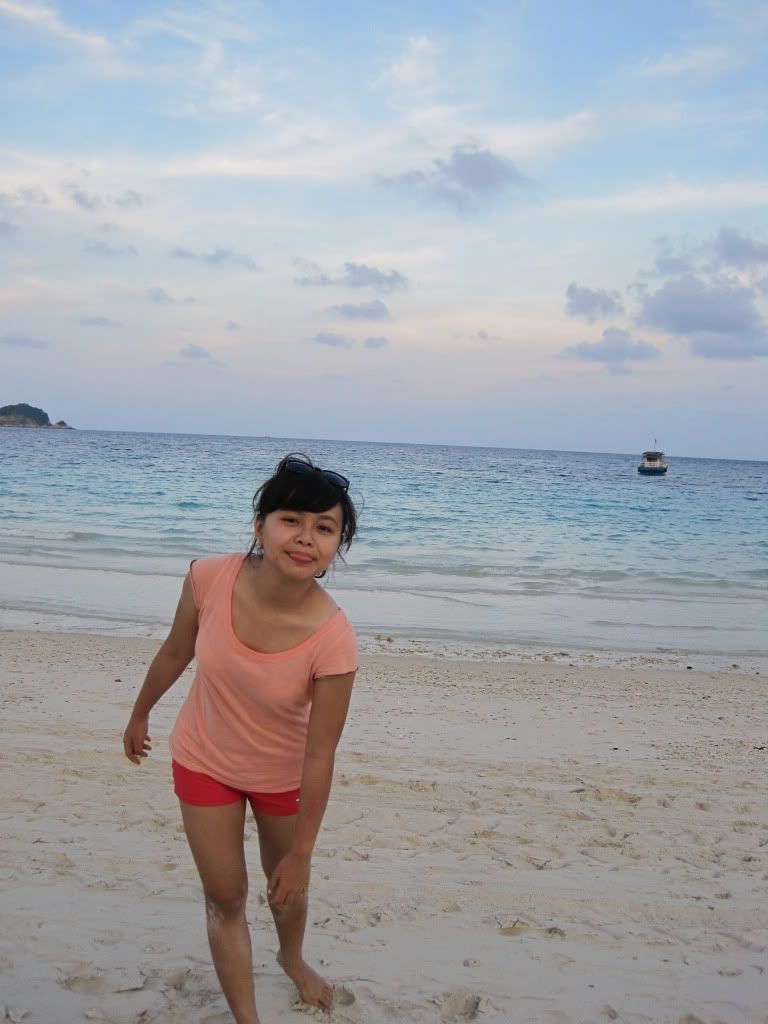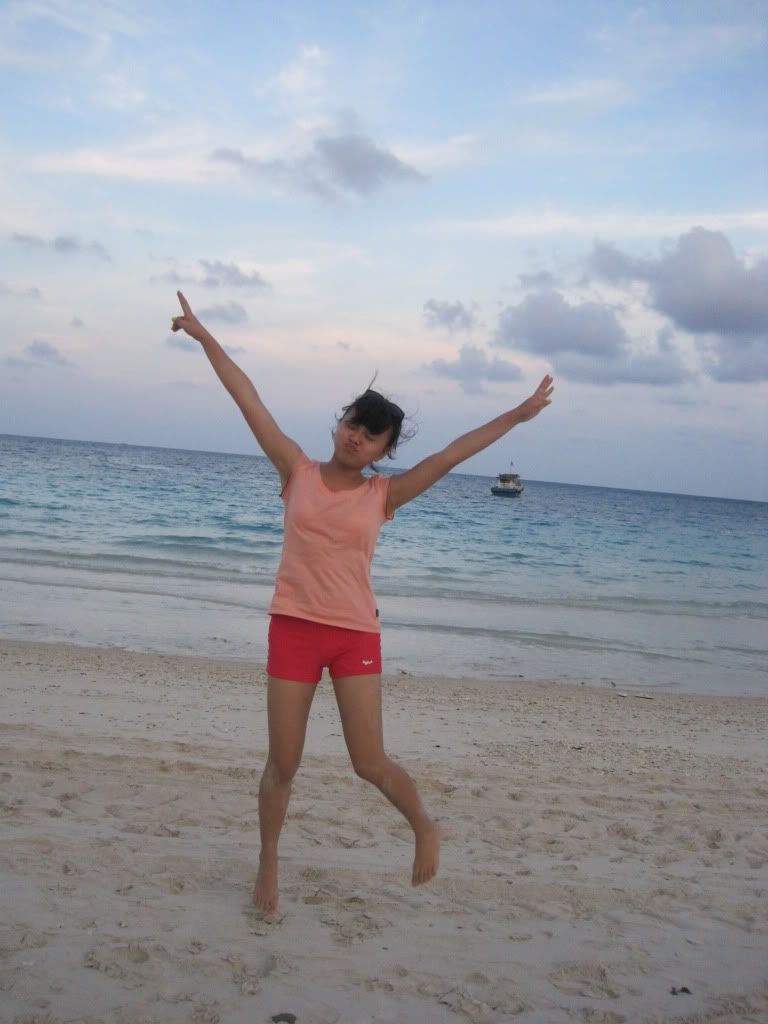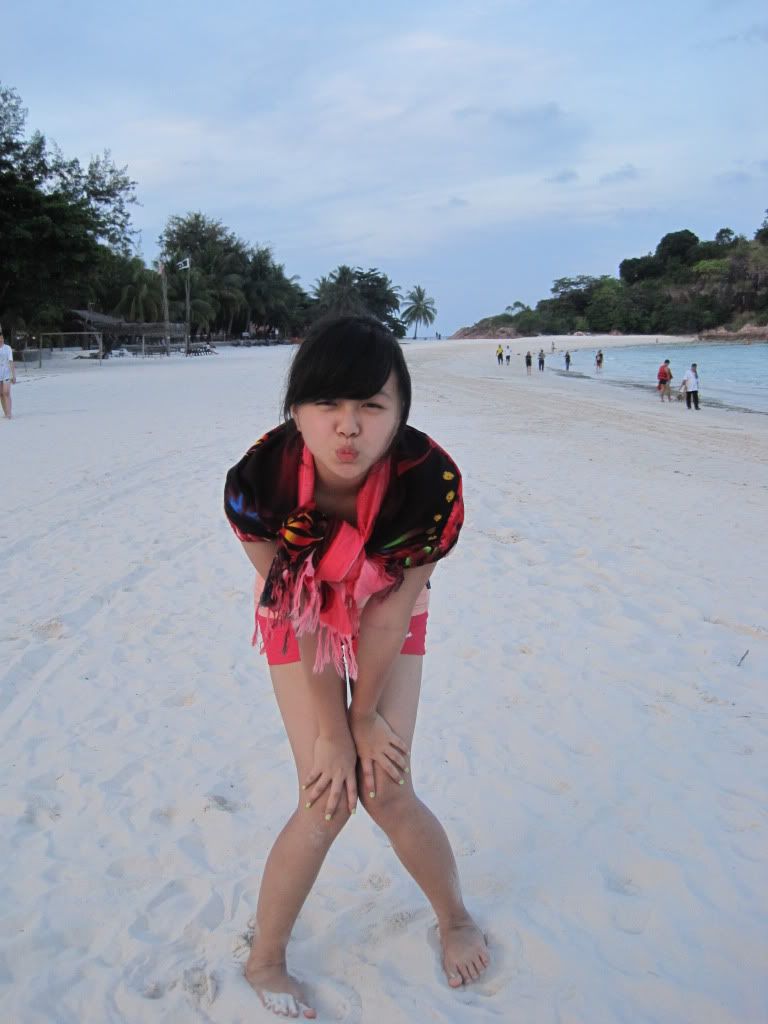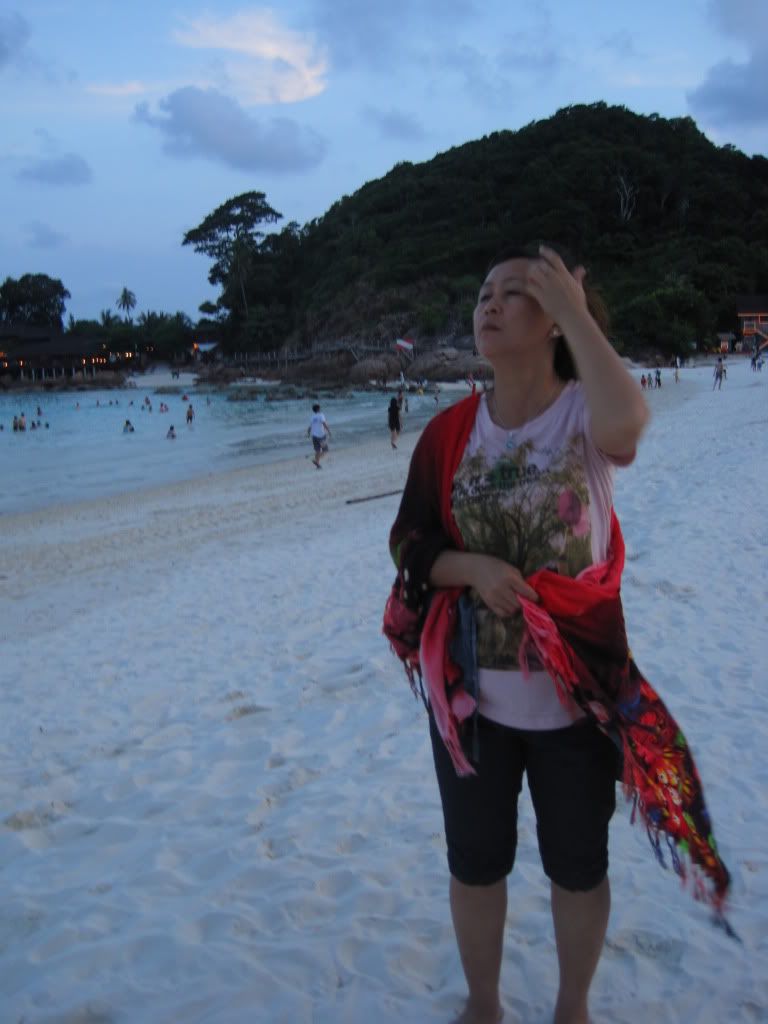 Btw, i catch this photo of my mom silently. Love it! hihi ;)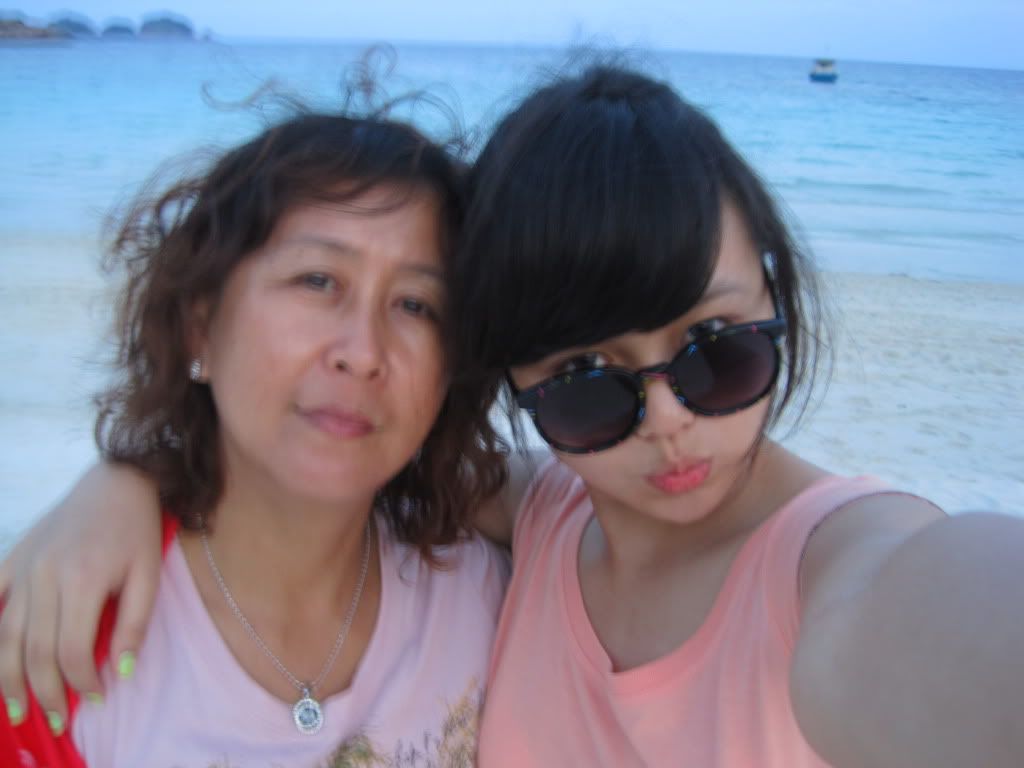 going nuts.
C ya at day 4.
XX