Location: Pulau Redang, Malaysia
Taking boat from Jetty at K.Terengganu to Redang took about 50 minutes.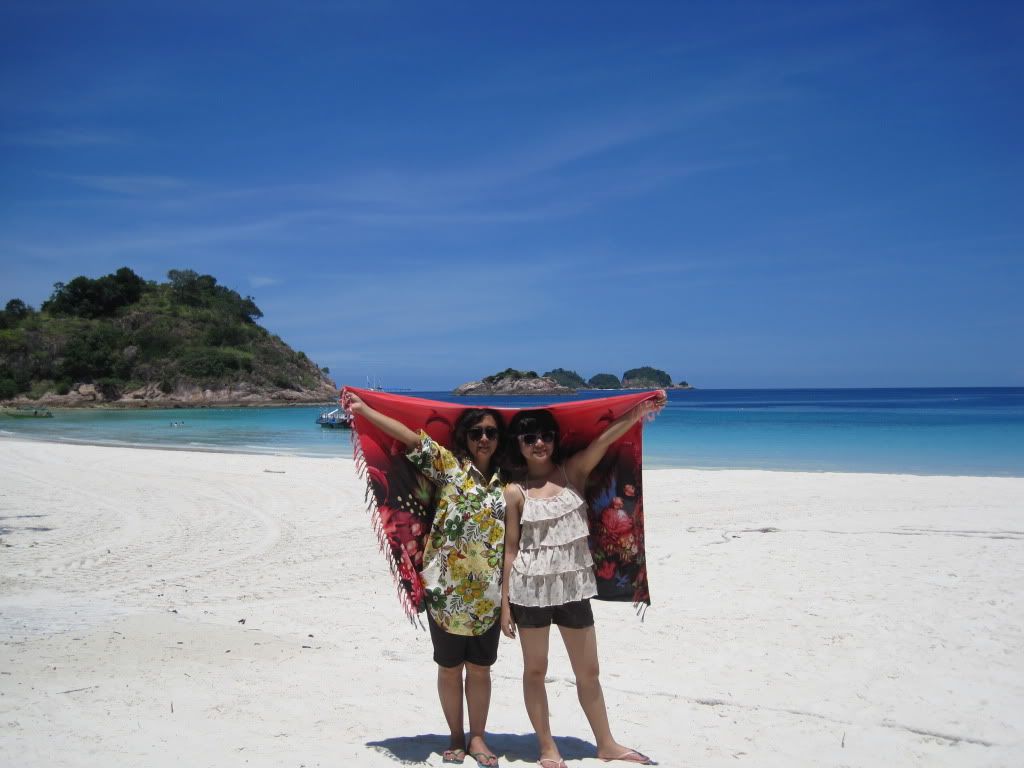 Welcome to Pulau Redang!
They do have a good hospitality and facilities. Firstly, they'll give some briefing about the island and what to do's & dont do's. After that, a welcome drink, with the sour& soda taste, served for each person and OMG it's really refreshed my mind again after the almost-one-hour trip on boat.
Not only that, when you see the view of the beach, a big & dumbfounded WOW will come faster than a 'suddenly'. The smooth white sand, the crystal clear water, the blue sky, the coral, all of those things which make you said like what people there have said, HEAVEN.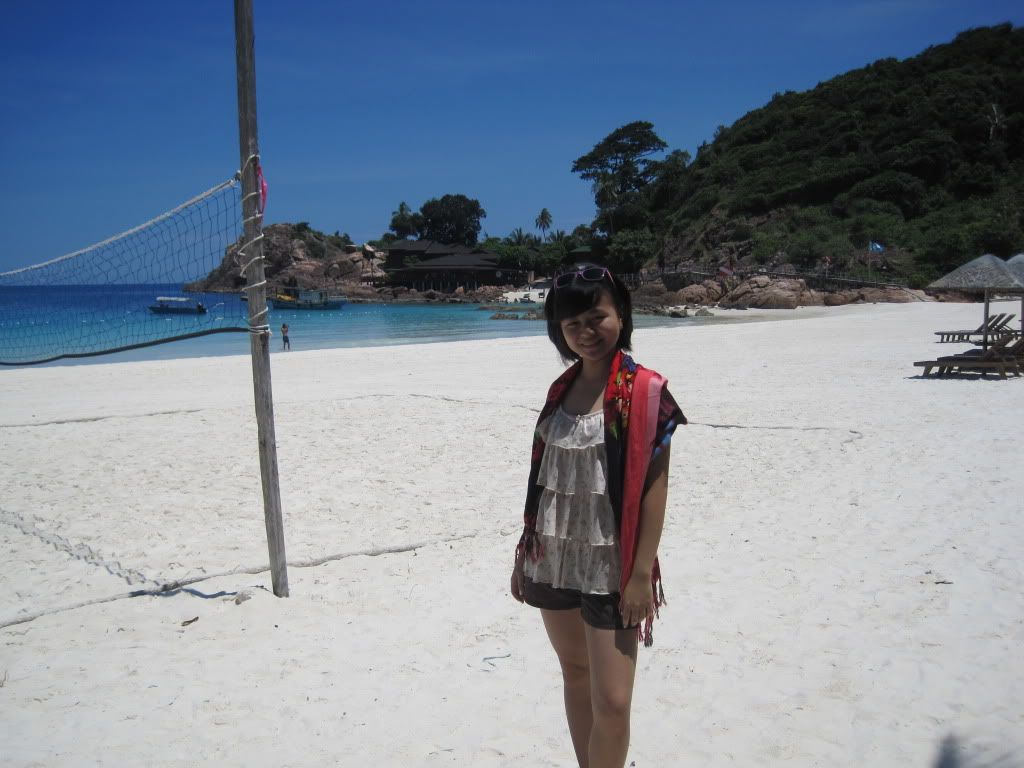 Lurve this corner soo soo sooooo much, esp the big stone.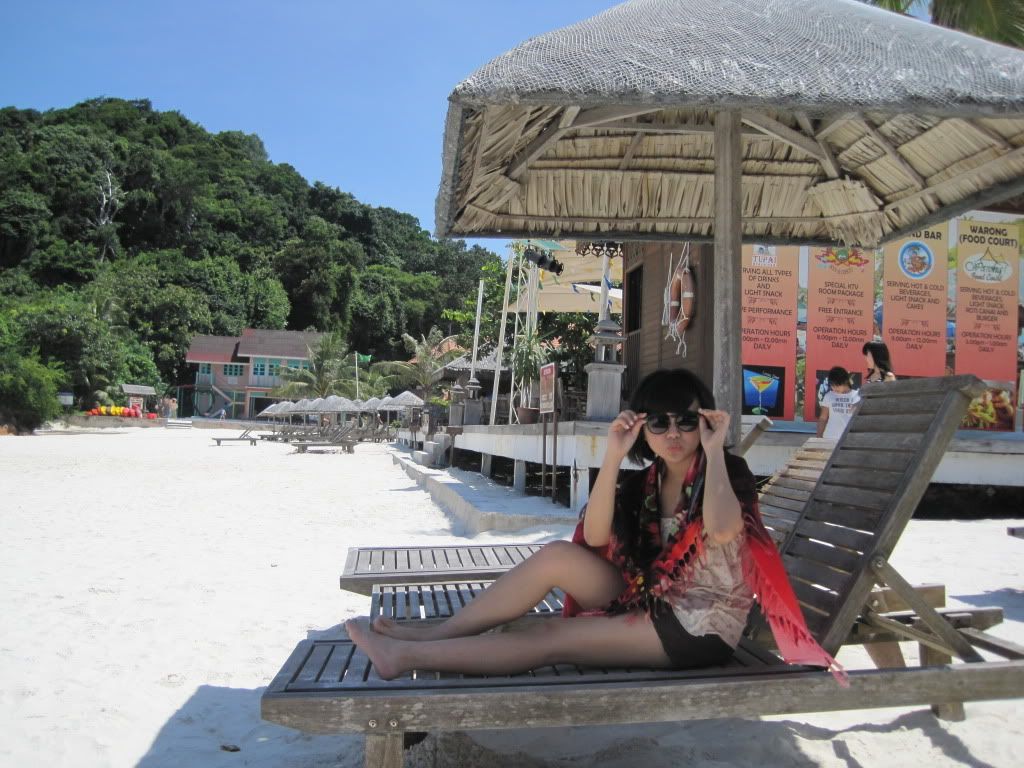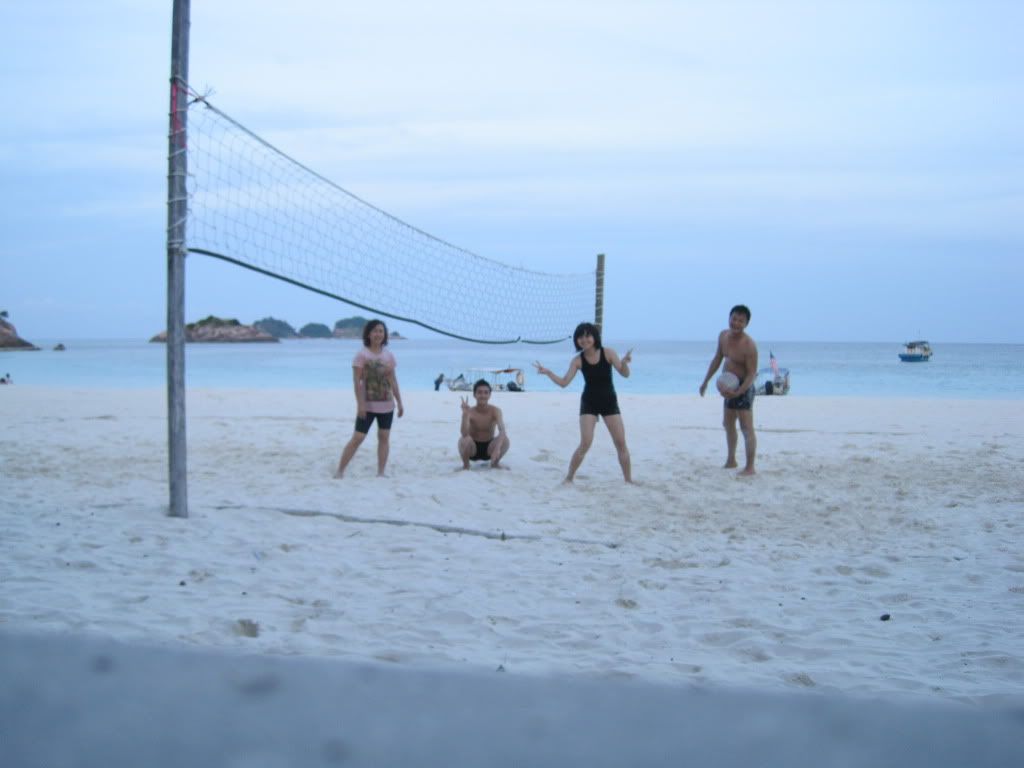 Playing Volleyball with the whole family, just pretend that i have lots of family member. haha
Long time since the last time ive played volley, 4 years maybe, and now im loosing my power and technic of smash a little. The result is, my hands was black-and-blue in condition after playing 2 round. Not really that bad as in my first time learning to play. But, we really catch the fun!