Let me introduce my lil friends. They're soooo cute!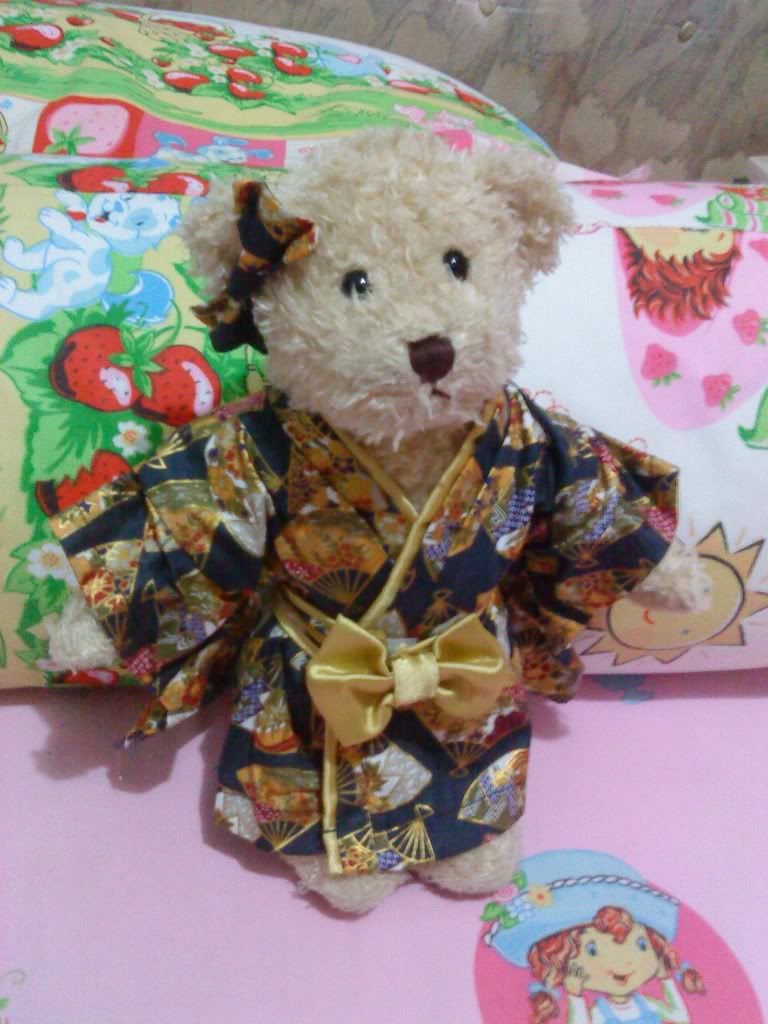 This is Monny.
Mom bought it for me from Teddy House. It's my 1st Teddy Bear. Changes her dress to japanese kimono, cute dress. :)
I call this gentle and cute bear Sonny.
Named it from my younger brother's name, Huison, bcoz it's my brother collection.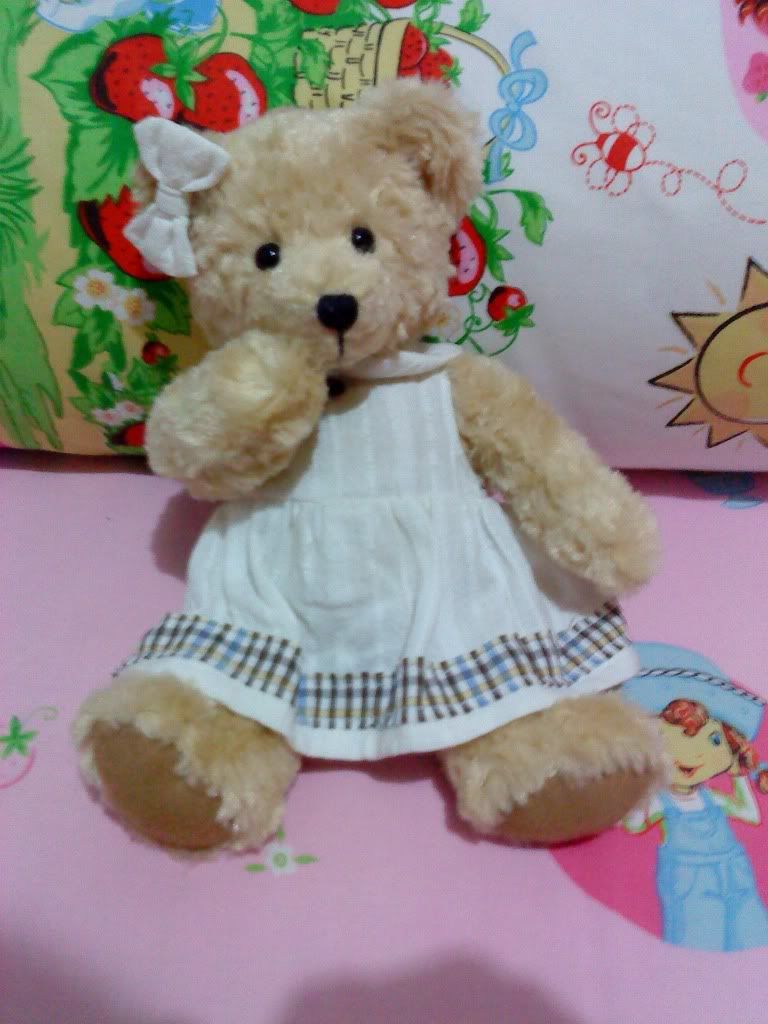 And this little bear is a gift from my friend, just say it bestfriend -
Kent
, in my 17th bday.
Dont know why he can get this thought, but love it to the max! :)))
Wanna get some teddy bear & it's outfit? Give U
this corner
to stop by, not promoting(hahah).
Enjoy~