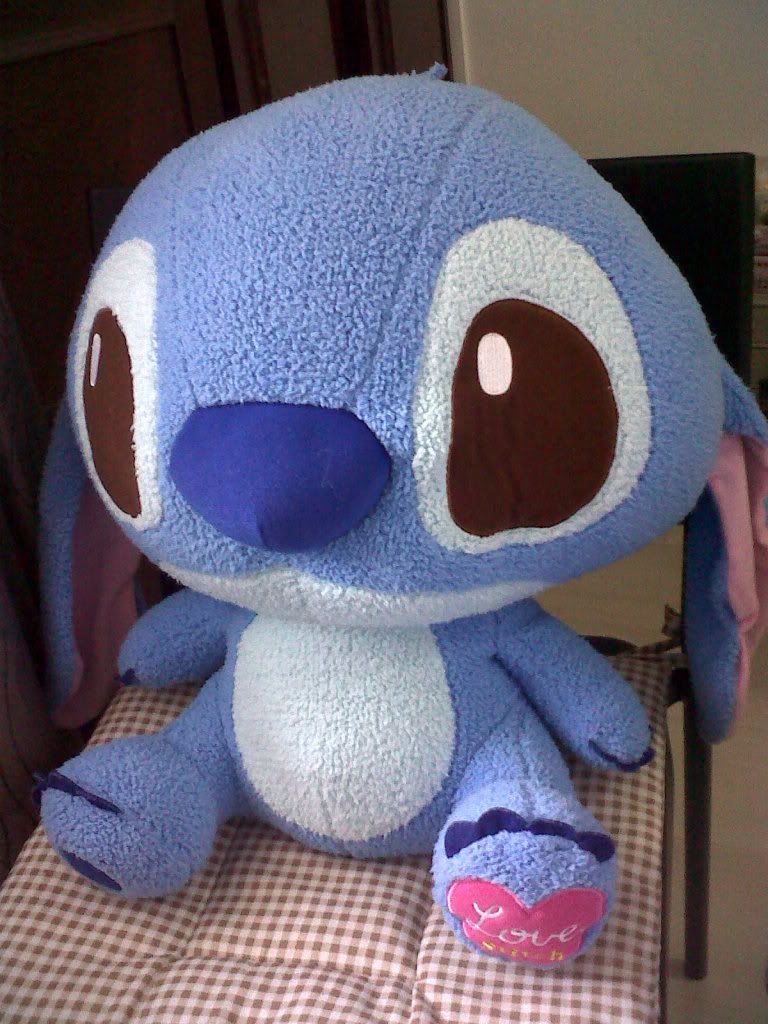 Happy Weekend everybody!! :)
Finally, bought this cute stitch online, though something really surprising happened. Actually it's 1 week since this fellow move to my place, but just post it now. Not gonna post it in fb cause imma death if my brother found it out. So,, keep it secret ;)
Just cancelled outing with old buddies this morning to Siloso beach. Feel like more to spend times in my room today. But still, i promised them to join the dinner tonight.
Wanna share some weekend plans i just think about while ago.
..done F&B project..
..nail treatment..
..blogging..
..dinner w/ old classmates..
..go temple to pray..
..tidy up room..
Weekend is still fun for singles. Put your hands up with me! :)