Holla, people! :)
Been away for awhile, struggling throughout the project & exam week and work out the exam. Sounds like hell, yeah?

Anyway, i happened to be here again in my lovely home in my hometown. Thanks God, college prolong the holiday into 10 days. It is enough for idling around this city, insanely missing its culinary.
Done projects cleaned up rooms & wardrobe, as it becomes terribly messy. Mom keeps adding pound of stuffs there without even set aside the oldies.
This is some i'm glad to share with you people.
-Accessories organizer-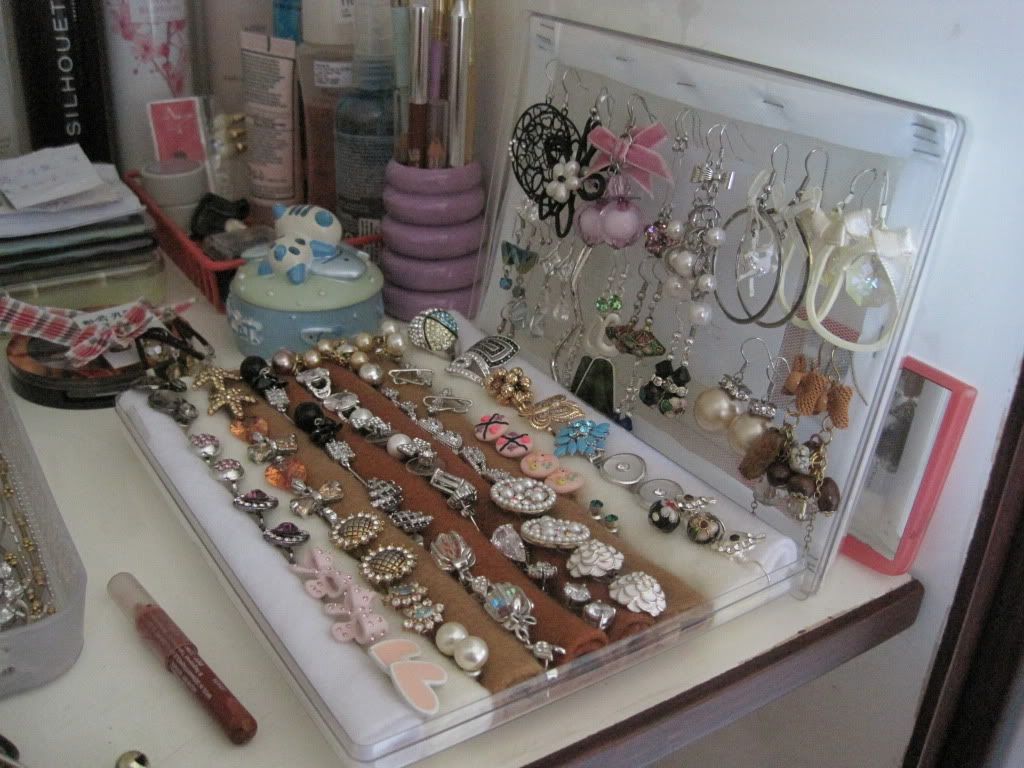 Get this idea from the Ferrero Garden's box i've been keeping for a long time.
This part for hanging earrings is made of tulle being stuck on an exceed plastic-board, excesses from previous project, as frame.
As for Ring holder and unhanged earrings, i made this from 8 cut-flanel which is being rolled into the same size.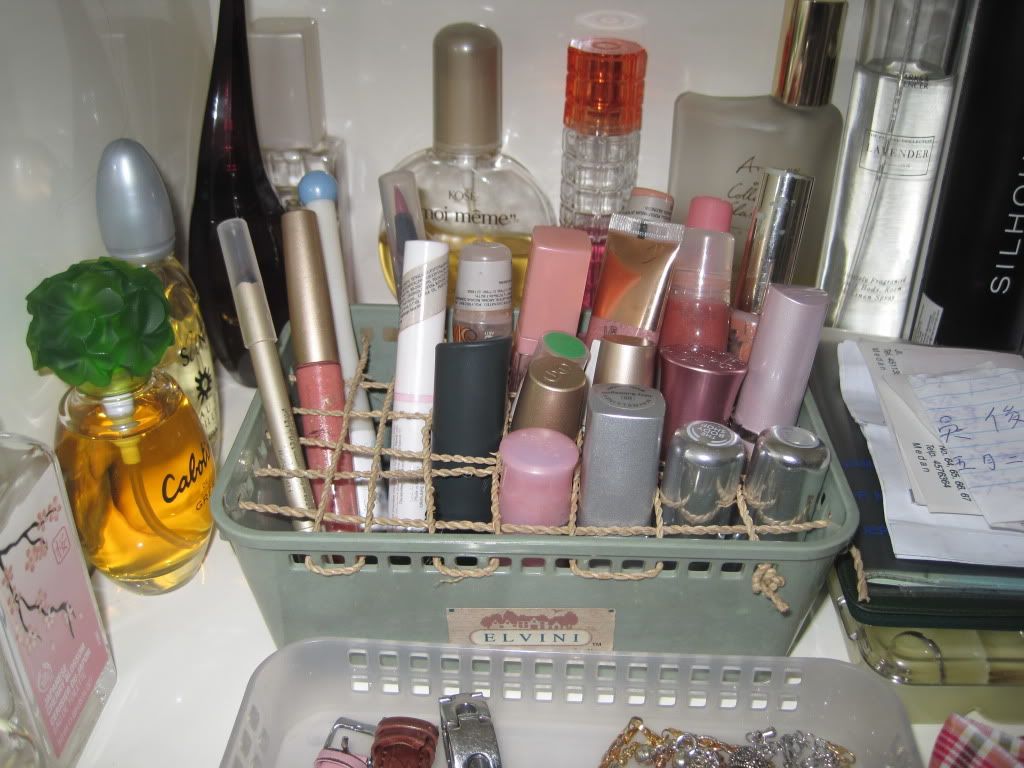 For lipsticks storage, I tied small kind of i-don't-know-what-type rope and make the kind of square fitted size for it (as showed in the picture). In this way, u can store more lipsticks and its more convenient to choose which one to wear on.
That's all! Hope it can work out for you too.
See you in the next posts.
Mighty night Fellas :)